Huge Thank you to Tagger Designs!
Just received another helmet from Tagger Designs! I really wanted to do something cool for this design, but I also wanted it to have a meaning. Here is what Tag and I came up with!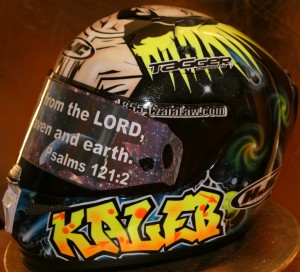 The meaning of this helmet "GOD not only created, but watches over heaven, earth, and the entire universe." It is just amazing to think about the power he truly has and what all he created.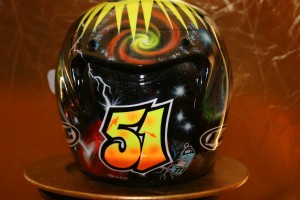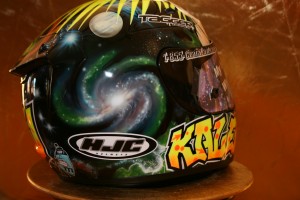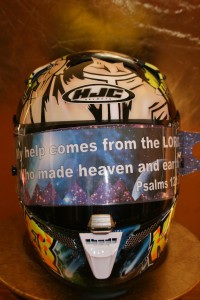 Tagger Designs is the best helmet artist out there. Make sure to check out http://taggerdesigns.net! If you want a custom painted helmet send Tag an email at taggerdesigns1@gmail.com and he will hook you up! I have to give Tag a huge thank you for doing such an amazing job and also a huge thank you to all my other great sponsors:
GOD
1-855-Czaia-Law
CWS.net
WorldWide Machining and welding
Bleakly-Hayes
Motorex
Sportbike Track time
Cortech
Dunlop
HJC
Tagger Designs
Zero Gravity
Trackside Suspension and Engineering
Steve Diamond Elements
Vortex
Ontrack4him.org
Yamaha Champions Riding Schools
Impact Armor
Shark Skins
SSB
Sidi
TR
Kaleb De Keyrel #51