CALIFORNIA DREAMIN'
After leaving Miller Motorsports park, we started heading to Melissa Paris and Josh Haye's house! We spent a week there and had a ton of fun!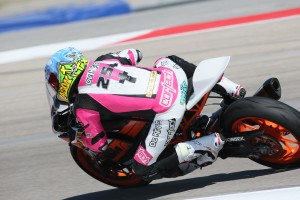 When we were staying with Josh and Melissa, we went training on motocross bikes at Cahuilla Creek MX! That was super fun learning new motocross tracks and getting to ride with Josh and Melissa.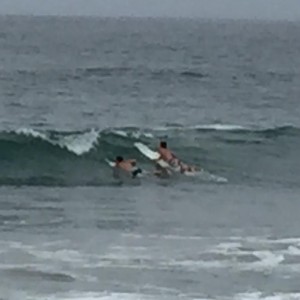 We met up with Tag and Zach at the Carlsbad Beach. He brought some surf boards for us to try.  It took me about 4 or 5 tries, before I got up. The waves were not the best, but we made do with what was thrown our way!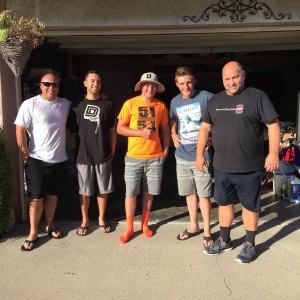 After a couple days went by, we went motocross training again. This time we went to Pala Raceway. Pala has three tracks the VET track, Am track, PRO/Main.  I Rode the Vet track and the Am track mainly. They were easier tracks that I was more comfortable doing! I had a super fun time riding Pala that day and was looking forward to riding there again!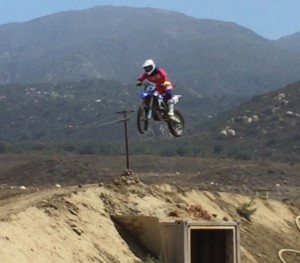 That weekend, we went with Josh and Melissa to their church the Rock! It was a great service and Russell Wilson was speaking about his accomplishments in football and in life and about his relationship with the Lord! He talked a lot about how there were a lot of struggles he went through getting to where he is today,  but managed to get through the hard times and focus on what his dreams and goals were.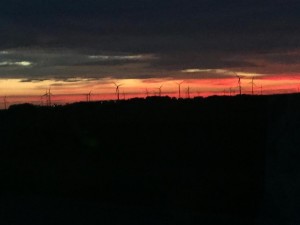 After leaving Josh and Melissa's, we headed over to Tagger Designs shop. We helped prep some helmets he had sitting there for Kaleb and I! We stayed at Tag's house for a couple days and then we went to Pala again for another training day on motocross bikes. It was super cool, because there were a lot of fast pro MX riders testing. They were there getting ready for the next race in outdoor nationals in Millville, Minnesota! We had another super fun day at Pala watching the pros and being able to ride!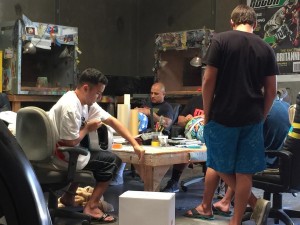 After we left there, we went back to Tag's house and stayed there a couple more nights. We went back to his shop in Lake Elsinore in the morning and helped prep some other helmets. We were able to see Tag do what he does! After that went back to Tag's house, stayed there one more night. In the morning, we headed off to Pala Raceway for some more fun in the dirt! Josh Hayes, Jake Gagne and Chris Ulrich were all there training. Kaleb went out for the first session on the pro track and was getting warmed up after he was done he came in. Then I got on and rode for a little bit.  I went out on the amateur  track and got warmed up. I came in to let Kaleb go back out. He was out there for about 20 mins,  and I was thinking to myself I haven't seen him in a while.  I saw the medic in his truck going over by the big triple jump in the back, then I saw Kaleb stand up.  His visor was bent way down, so I ran over. I rode the bike back and the medic took Kaleb back to the pits. Kaleb felt his elbow was hurting way too much, so my dad took him to the ER. I stayed at the track with a buddy of ours from California! After Zach and I left Pala, we went over to Tagger's house to play some Mx simulator and just hang out, while  my dad was sitting at the hospital with Kaleb. My dad came and picked me up. We left and went to Kenny Parrish's house. We stayed there for the night and headed to the hospital early the next morning to be with Kaleb before going into surgery! He ended up breaking a piece off  the radial head of his elbow. They surgically placed a screw in to secure the broken piece back on. After surgery he had to stay there one more night. After that we started to head towards Monterey, CA.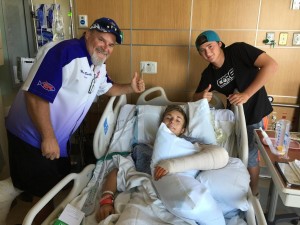 We saw some beautiful places along the way. We also got to see a lot of our sponsors buildings like Helmet house,  HJC, Galfer.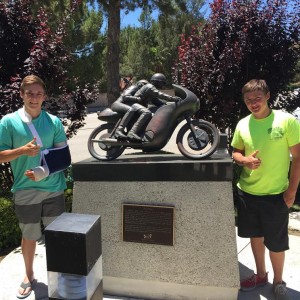 Once we got to Monterey we hung out for a day sight seeing and just looking around. The next day we got into Laguna and started setting up our stuff and getting ready for the weekend!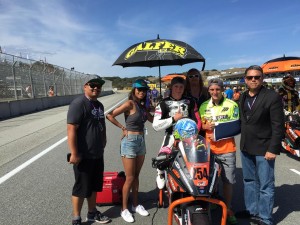 Practice 1, I struggled with the fog in the morning. It was kinda sketchy for me.  I felt good in Q1, but my times weren't showing it.  Qualifying 2, I knew I had to get my pace up,  I tried pushing real hard to get one good fast lap. At the end, I ended up going faster, but so did everyone else.  I had to start 19th for the race! The start of the race, I ended up about 22 in turn one. I was trying to fight my way up. Every lap I felt better and better. I past a lot of people throughout the race. In the end, I ended up 12th. Glad the riders that crashed where ok!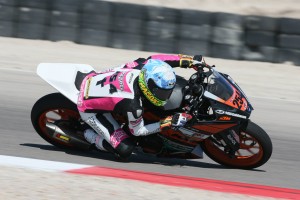 Thank you to all my sponsors and supporters for all they do. Also got thank my team and the people who make it all happen my Dad, Mom and Brother Kaleb for all the track advise. Special thanks to my Grandpa D for all his hard work he puts in at the track!
Mason De Keyrel #54
Thank You to all my sponsors: GOD, 1-855-CzaiaLaw.com, CWS.net, Cortech, Sportbike Track Time, Yamaha, HJC Helmets, Tagger Designs, Dunlop, Motorex, Trip 7, Evans, Vortex, CoreMoto,Pro Flow Tech, Sharkskinz, Impact Armor, TR, AIM Sports, Southeast Sales