Kaleb De Keyrel unfortunately out for round 8 of the Moto America series at Indianapolis GP
Some of you may or may not know that I broke the radial head bone of my elbow in a motocross crash training for the 7th round of the Moto America Series at Laguna Seca.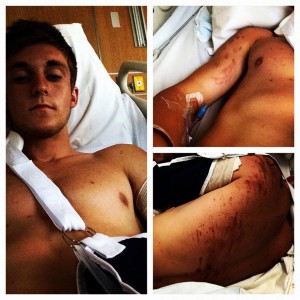 I had surgery in CA. to fix the injury to my elbow. I rode practice and qualifying 2 at Laguna. I was trying to keep my time on track down and just focus on getting ready for the race. After Q2, we talked with Dr. Rossi and decided it was best not to race.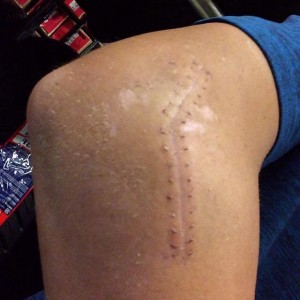 After returning home, I scheduled an appointment with Dr. McCarty. He took x-rays of my elbow and did not like what he saw. I had a CT scan last Saturday and recieved the results yesterday.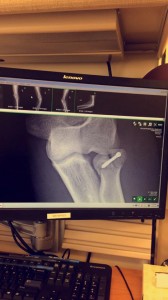 The screw from the surgery in CA is holding two of the pieces of bone together, but there are also two other broken pieces. After consulting Dr. McCarty and Dr. Bryan, we have decided that surgery is not a good option at this time. The surgery that would have to be performed would have a negative long term effect.
  As you all know, I obviously am physically able to fight through the pain and race at Indy. There is an extremely high chance I could destroy my elbow and never race a motorcycle again. I have decided that this one race is not worth the rest of my career.  If everything goes as planned, you will see me back healed 100% for the last round of the season at New Jersey Motorsports Park.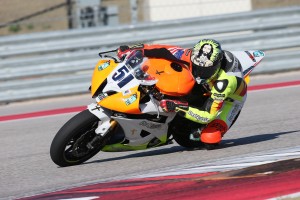 I have to give a huge thank you to all my fans and sponsors who have stuck behind me through this very difficult season. God is good! We may not understand why some things happen in our lives, but the struggles will show our true character and eventually make us stronger.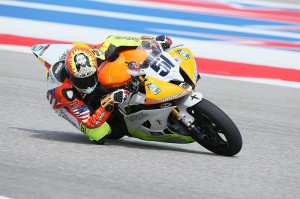 If everything goes as planned, I will be riding at New Jersey and will have some very good news to share with you once we get closer to that point!
Also a Thank You to Dr. Tom Bryan and Josh Hayes for the guidance and willingness to help in this situation.
Kaleb De Keyrel #51
Thank You to all my sponsors: GOD, 1-855-CzaiaLaw.com, CWS.net, Cortech, Sportbike Track Time, Yamaha, HJC Helmets, Tagger Designs, Dunlop, Motorex, Trip 7, Evans, Vortex, CoreMoto,Pro Flow Tech, Sharkskinz, Impact Armor, TR, AIM Sports, Southeast Sales