De Keyrel Racing's month long trip! Miller to Laguna!
We made the 14 hour journey from Utah to Josh Hayes and Melissa Paris's house.
We were blessed with the opportunity to stay at their house for an entire week! We rode motocross and road cycled every other day! It was awesome! The first track we went to was Cahuilla creek. I had a ton of fun at Cahuilla and the track was mint!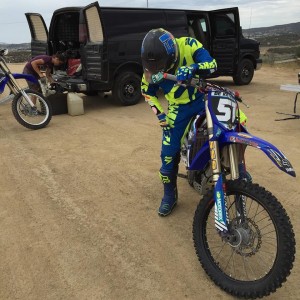 The next day we went for a spin on the road bikes, where I got the chance to talk to Josh a lot and sort of pick his brain about different things in the racing world! It was an awesome experience and Josh is a great guy with a TON of knowledge.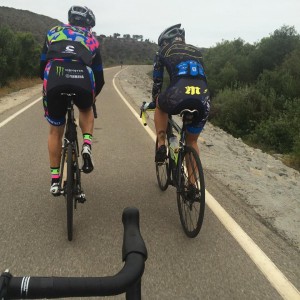 I mean, he has been in the sport since before I was born.  I figured I better listen close, because one day, I want to do what he is doing! The next day we went out and rode motocross again at Pala Raceway.  I loved it!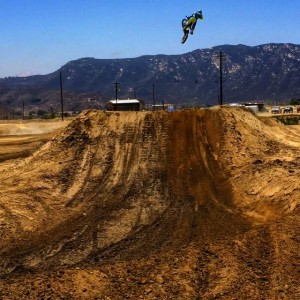 The jumps were more supercross style and just boosted you! It was so much fun that we ended up riding there 3 times while we were out there. It was awesome! There were always tons of pro motocross guys.  We met up pro road racers there too. It was an amazing time and I learned a ton!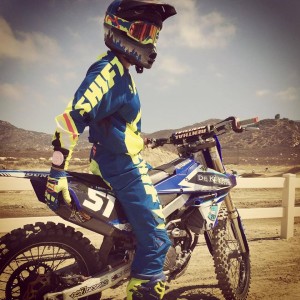 We went surfing with Tag of Tagger Designs and my new buddy Zach! I am currently in love with the California lifestyle. Motocross and surfing, what's not to love! Surfing was an awesome experience for sure.  If you have never done it, then you have to try it!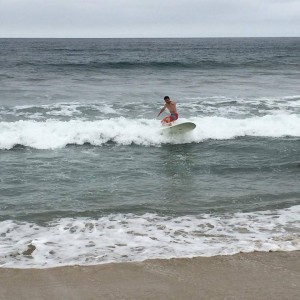 The waves absolutely beat you down, I will tell you that. It makes it that much more gratifying when you finally get up! If and when you do get up, its so satisfying for that 15 seconds that you just want to paddle right back out and do it again!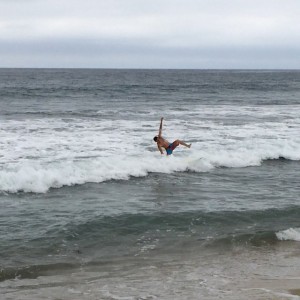 Next stop was to our friend Kenny's house, who is our cop buddy who arrested me. If you saw that on Facebook, yes it was a joke, and no I was not arrested! He took us on a tour of some of the pro-motocross race shops of Star yamaha and KTM. It was awesome!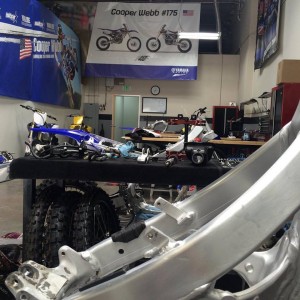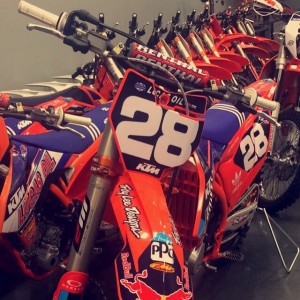 Next we also visited our friends over at Road Racing world and even did a 50 mile road bike ride with Chris Ulrich!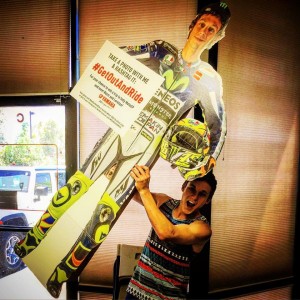 It was fun to catch up with him and ride! We also seen Chris at the motocross the next day where this trip goes from amazing to horribly bad. Most of you already probably knew but I broke my radial bone in my lower arm in a motocross crash jumping a huge triple.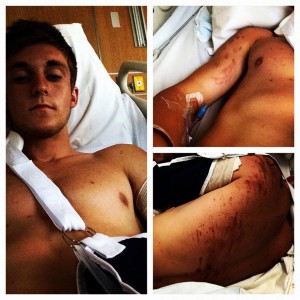 I was rushed in and had a bunch of tests done then found out later that night i'd be having surgery for the first time in my entire life! I was nervous at first but they just knocked me out and everything went great. I'm not going to into any boring details no one likes hospital and they are no fun! So lets get back to the fun…

Once i finally got out of the hospital we moved on to one of my favorite parts of this trip was being able to visit all my sponsors, while we were out in CA. We started off by going to HJC and visiting their local headquarters in California. We got some insight on cool new products, also an inside look at designs, and some great features on the helmets!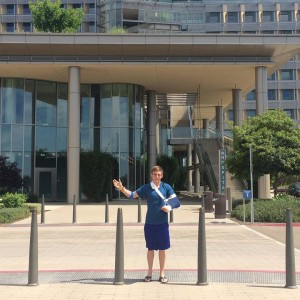 If you haven't yet checked out the HJC RPHA 10 Carbon race helmet, I would try it on and see what you think! I've been wearing it for about 4 years now and absolutely love it!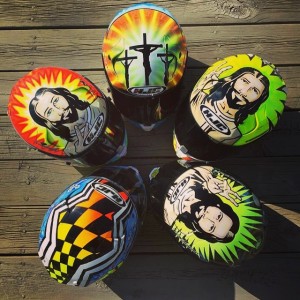 Next we moved onto Helmet House, who distributes Cortech Leathers. We got the grand tour by the one and only Dan Thomas, who takes care of all the Cortech race support at the track! The building there is huge! It's so neat and clean for how big the wear house is and everything is in perfect order. The conveyor belt system that they use is super cool and really looks like it simplifies things. After the tour, we went to lunch with Dan and Mark. I had a great time getting caught up with them and can't wait to see them both out at the track again!
Galfer was the next stop on the trip and we got a tour of there building!
We then started the 5 hour drive right up the coast up to Laguna Seca!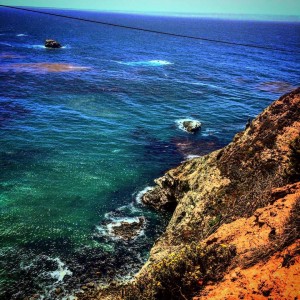 Once we got to Monterey we did some tourist site seeing we being we hit the track!
Old Fishermans Warf
Of course we went back to the ocean and just had some fun seeing what was around. When we got to laguna we got everything set up and I decided I was going to try to ride with my broken arm.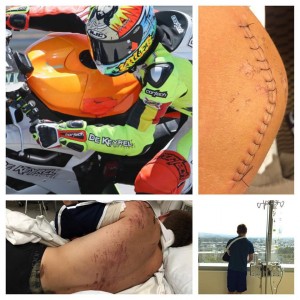 I did three laps in practice and was having trouble down shifting. Also just the sheer force of breaking was not helping me at all. The right hand corners I felt good in but the left hand corners we hurting me and my lap time big time!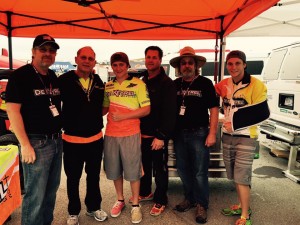 Idecided after riding qualifying and talking to Doctor Rossi that it jet wasn't going to work and it would be better to make sure I'm 100% ready for Indy. Thank you all the De Keyrel's and all the fans who came out to watch sorry there was much of a show. But i will be back in full force for Indy!
Kaleb De Keyrel #51
Thank You to all my sponsors: GOD, 1-855-CzaiaLaw.com, CWS.net, Cortech, Sportbike Track Time, Yamaha, HJC Helmets, Tagger Designs, Dunlop, Motorex, Trip 7, Evans, Vortex, CoreMoto,Pro Flow Tech, Sharkskinz, Impact Armor, TR, AIM Sports, Southeast Sales
Watch for Mason's write up to come soon: