Kaleb De Keyrel struggles through Road Atlanta.
After our trip to COTA we made a short drive over to Three palms mx park to ride motocross for the day and meet up with the one of our friends who is the RedBull Rep for the houston area!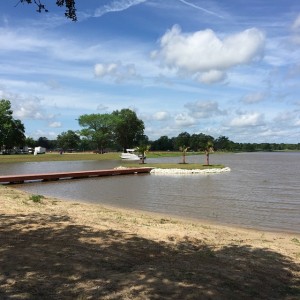 After that we made the trip to Jay Newtons house. We arrived at his house Monday night. Tuesday morning we went over to Colin Edwards Texas Tornado boot camp!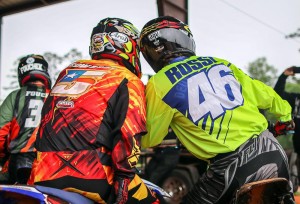 We got to meet Valentino Rossi and see him ride at the awesome track Collin has!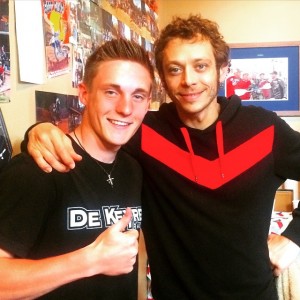 Then we made our way to Road Atlanta! Practice started off ok.  I had never been here so I had to try to learn the track quickly.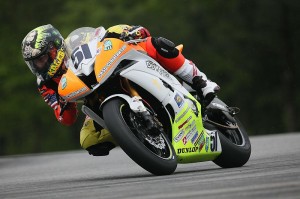 I worked hard to try to learn the track and find the best set up. We had very little dry track so I was not sure of the dry setup I had choosen.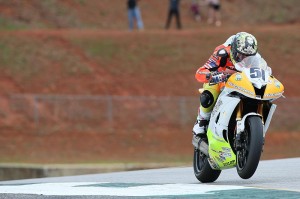 I knew it needed work in certain areas but I went out and pushed as hard as I could. We ended up 9th in race 1 and I ran 4 secs faster a lap with that set up. We were getting closer but still not there.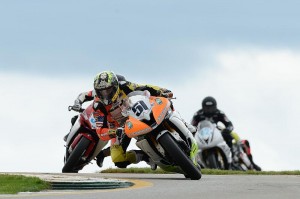 Race2 was a wet race we gridded up and got ready to go racing.  It started pouring rain! MotoAmerica sent us out for the warm up lap and made a good decision to hold the race and wait for the rain to stop. There was rivers running a cross the track.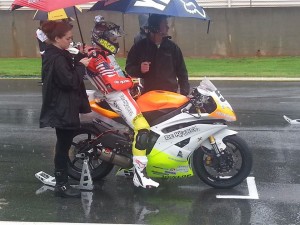 Unfortunate for me and probably you if you were watching on www.FansChoice.TV it took about 2 hours for the rain to stop.  Then we were back racing!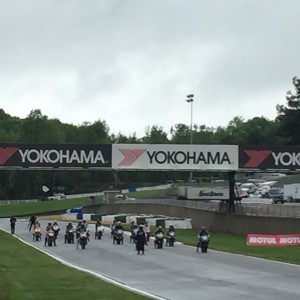 It was a fun race but I played it way to safe and ended up 12th. I came out of COTA and Road Atlanta currently sitting 7th in points and I'm looking forward to getting to Road America.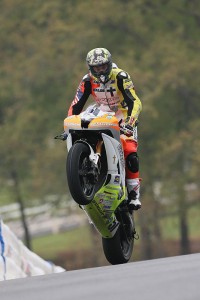 Back to some tracks I've been to before so were not starting from scratch and trying to race the best riders in America! Off to VIR next.
Even though I think we did alright with what we had. I feel I can be up towards the top 5 range and be pushing and battling with these faster guys! Thank You to our sponsors for making this season possible:
Sponsors: GOD, 1-855-CzaiaLaw.com, CWS.net, Cortech, Sportbike Track Time, Yamaha, HJC Helmets, Tagger Designs, Dunlop, Motorex, Trip 7, Evans, Vortex, CoreMoto, MotoD, KWS, Zero Gravity, DynoJet, Worldwide Bearings, Pro Flow Tech, Sharkskinz, Impact Armor, TR
Kaleb De Keyrel #51