Kaleb De Keyrel has a strong finish at COTA!
Cota started out great, we got everything set up, then I went on an hour road bicycle ride with MotoGP rider Bradley Smith to warm up and get stretched out from riding in the van for 17hrs!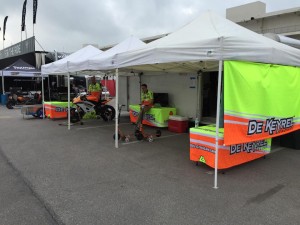 After that, I went to the local children's hospital with a few friends!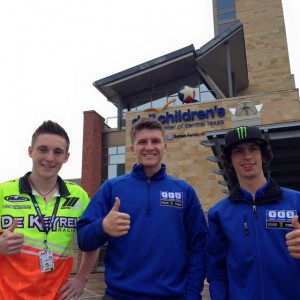 I painted a picture of me in front of Garrett Gerloff and had some fun with it while we were there!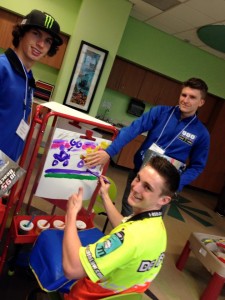 In practice I was feeling good! It was taking some time to get the track down, because the track really didn't have much flow to it. It was a fun track to ride and in the wet it was going to be awesome!
The race was looking to be dry/wet so we all rolled out on slicks, but the minute we stopped on the grid to line up for the race, it started to down pour! We had a plan to be ready to change tires on the grid, including tools, tires and a rain helmet, if needed.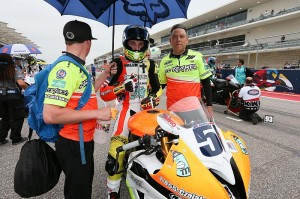 MotoAmerica made an excellent decision to temporarily hold to wait to see if it the weather would pass. As stated in the rules at the three minute horn, the race could be declared wet. This gave us three minutes to change tires and be ready. With our preplanning we made it in time for the sighting lap. We ended up putting rains on and luckily we did!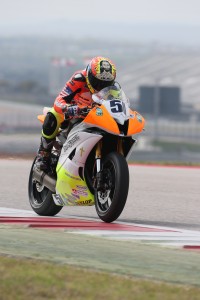 It was coming down like crazy in some parts of the track and fairly clear in others. I just road at a very consistent pace and made sure I did everything the exact same lap after lap.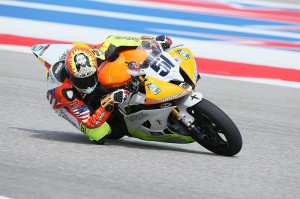 In the rain one simple mistake can cost you the race, so you have to make sure you are consistent! Which is exactly what I did and finished 5th place in my first ever MotoAmerica SuperSport 600 race!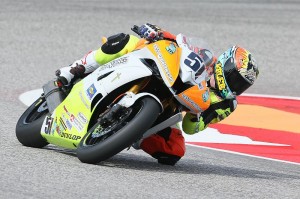 After the race, we got all packed up and headed to the same place we eat after every single MotoGP. Fogo De Choa! We met up with Murry and Jenny from Australia!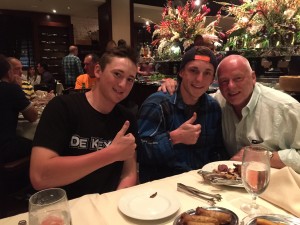 Also met some new friends from South Africa! This place has amazing food and you can meet some pretty awesome people too!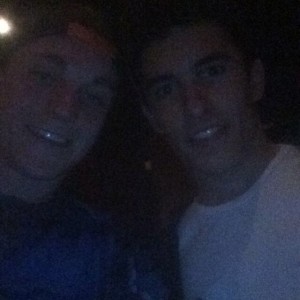 Overall COTA was an amazing time and I had a ton of fun! Can't wait to share what happens next, as we make our trip to Road Atlanta…
Kaleb De Keyrel #51
Photos: Brian J Nelson
Thank You to our sponsors for making this season possible: Sponsors: GOD, 1-855-CzaiaLaw.com, CWS.net, Cortech, Sportbike Track Time, Yamaha, HJC Helmets, Tagger Designs, Dunlop, Motorex, Trip 7, Evans, Vortex, CoreMoto, MotoD, KWS, Zero Gravity, DynoJet, Worldwide Bearings, Pro Flow Tech, Sharkskinz, Impact Armor, TR