De Keyrel Racing tests at COTA!
The first day was mainly spent trying to figure out gearing and set up. It started off as a rainy morning and wasn't looking like it was going to be a very nice day.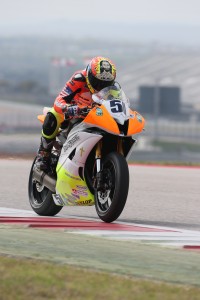 About halfway through the day though, the track was dry and I got a ton of laps in and started to learn the track.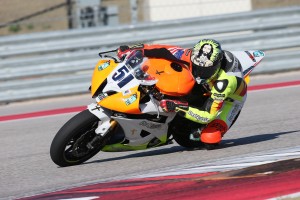 We ran one of our old worn out motors and I wasn't too focused on lap times just wanted to get a good feel for the track! The track was difficult to learn and was not what we originally expected it to be. I thought because COTA was a Formula One track that it would be super big and flowing with wide, sweeping corners, but it ended up being really tight with lots of challenging sections.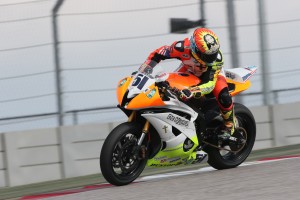 The second day also rained in the morning and then it began to dry up. We got another beautiful day! In the first dry session of the day,  I was going down the back straight and somehow my front fender ripped right off! (showing in the picture above) All the bolts were still in tacked.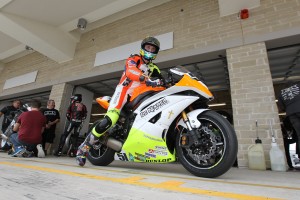 I then came in the pits and realized the steering dampener bolts had ripped out of the side of the air box! We got all that sorted out and got back into the action. We finished the day out with some more solid laps, then packed up!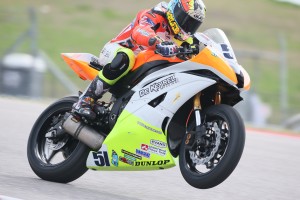 We headed to GN Gonzales to see their store for it was on our way.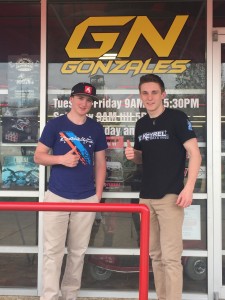 We were heading to Barber Motor Sports Park so my brother Mason could get in his first ride of the season! It was a Sport Bike Track Time event and it was  awesome as always.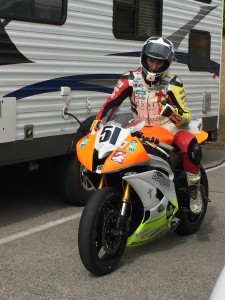 It was a great couple days of riding and I am so glad we got to go to the COTA tire test and show our support for the awesome new MotoAmerica series!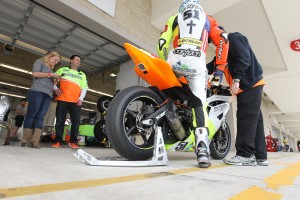 I got to meet all the new broadcast announcers Colin Edwards, Jonathan Green, and Christy lee! Overall it was good weekend and I can't wait to see you all there April 10th-12th for the race!
Kaleb De Keyrel #51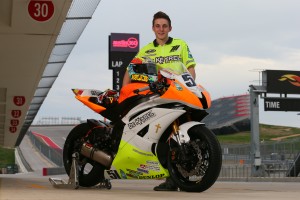 Photos: Brian J Nelson
Thank You to our sponsors for making this season possible: Sponsors: GOD, 1-855-CzaiaLaw.com, CWS.net, Cortech, Sportbike Track Time, Yamaha, HJC Helmets, Tagger Designs, Dunlop, Motorex, Trip 7, Evans, Vortex, CoreMoto, MotoD, KWS, Zero Gravity, DynoJet, Worldwide Bearings, Pro Flow Tech, Sharkskinz, Impact Armor, TR