De Keyrel Racing honored to be part of memorial benefit ride!!!
On Saturday October 18th, De Keyrel Racing was given a great opportunity to be involved in a benefit. We were contacted about two months ago about being at the benefit, and decided then that we would be there. We started to hit up the De Keyrel Racing sponsors to donate items for the benefit. There were many of the sponsors that jumped in and sent products for a silent auction, along with many others that donated. Altogether there was a great amount of stuff donated for raffles and the silent auction. It was great to see so many people coming together.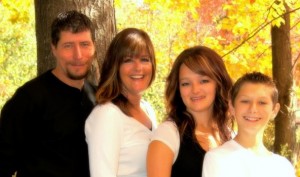 The benefit was planned by Frank,Kerry, Ashly, Andrew, Kelly and Frankie Barna and held at their motocross track called the Barna Compound. The benefit was held for one of Franks close friends and a fellow riders family.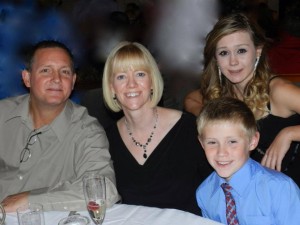 Billy Engstrom passed away last November of a heart attack. Ever since then, Frank Barna had been wanting to do something for his family. Billy's son Jake continued to come out to the Barna Compound and ride his motorcycle. Every Fall, Frank would do a ride party at the Barna Compound. This and every ride at the Barna Compound was an invite only. Frank decided that this year for the Fall ride party they would open it up to whoever wanted to come and have a memorial for Billy. Word started to spread and more people jumped in to help. A group of guys got together and purchased Jake a newer motorcycle. They gave it to him the weekend before the party and told him that Frank and himself would do the first lap of the day. (There is video of this on FB at The Barna Compound page.)
On Oct 18th the Barna Compound Billy Engstrom Memorial ride took place and was a great success. There was food, riding, Red Bull, tractor rides, mini donuts,and lots of close passing action with over 150 riders. Over 450 people came to the event raising funds to help and support the Engstrom family.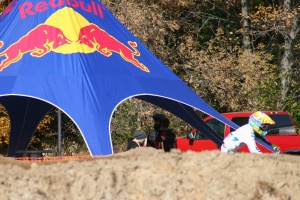 [There are pictures, videos and more info on FB at the Barna Compound page.]
De Keyrel Racing was honored to be asked to be a part of this great event. GOD Bless
Thank You to all the De Keyrel Racing Sponsors: GOD, 1-855-CzaiaLaw.com, Grandma/Grandpa De Keyrel, CWS.net, Cortech, Sportbike Track Time, Yamaha, HJC Helmets, Tagger Designs, Dunlop, Worldwide, Akrapovic, Motorex, Vortex, DARIUS, CoreMoto, Moto-D, Zero Gravity, Impact Armor, Galfer, Sidi, Pit Bull, Sharkskinz, TSE, TR