De Keyrel Racing is helping to promote the premiere of RedBull Media House : On Any Sunday- The Next Chapter
On November 7th, RedBull Media House is presenting their newest movie, On Any Sunday-The Next Chapter.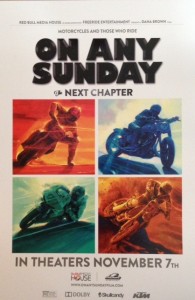 Kaleb De Keyrel will be at the Oakdale,MN showing signing autographs. He has created a poster just for this event.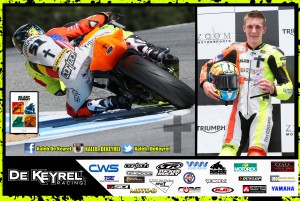 De Keyrel Racing will also have their tee shirts available for sale for $15.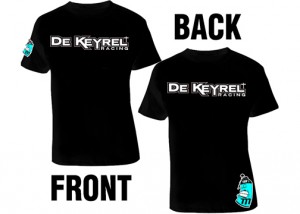 It is going to be an amazing night. Get there early for a poster and talk racing.
Kaleb De Keyrel #51
Sponsors: GOD, 1-855-CzaiaLaw.com, Grandma/Grandpa De Keyrel, CWS.net, Cortech, Sportbike Track Time, Yamaha, HJC Helmets, Tagger Designs, Dunlop, Penske Suspension, Worldwide, Akrapovic, Motorex, Vortex, DARIUS, CoreMoto, Moto-D, Zero Gravity, Impact Armor, Galfer, Sidi, Pit Bull, Sharkskinz, TSE, TR
Event info: http://www.fandango.com/onanysunday:thenextchapter_174738/movietimes?date=11/7/2014
Autographs from 6:15 to 7:15