De Keyrel Racing heads to BIR for one last ride before the AMA Pro Racing round at NJ Motorsports Park
Zars ( Zalusky Advanced Riding School ) was holding an event this last Monday. My dad and I decided to make the 2-1/2 hour drive North to get in on some last minute testing. We hit the road at 5:00am on Labor Day, stopped to grab some breakfast and we were off to set up at the track.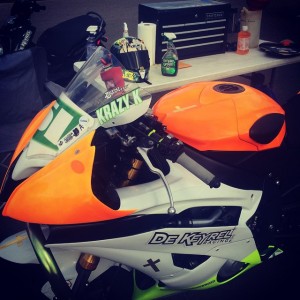 I had not rode at a Zars event in sometime and have only been able to make it to one CRA event so far this year, so it was great to ride the BIR competition course. We had an opportunity to talk to friends and meet new ones. I worked on different things all day, but most important was passing quickly and getting away. I wanted to make sure my pace was up heading into the last round of AMA Pro Road Racing at NJ.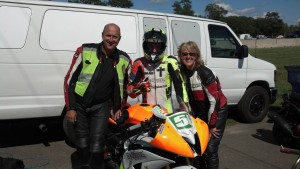 Just before lunch they had a race that Zars calls the "SHOOTOUT". I had signed up for this because it would be a great opportunity to get some laps in with no traffic. I got the holeshot running into turn 2. Mid corner in turn 2, Pat Stewart made the pass on me with the power of his 1000cc motorcycle. For those of you that do not know, turn 1 and 2 at BIR are the fastest turns in the USA. Pat ran hard into turn 3 and the race was on. I settled in behind Pat and started to push up the pace. I tested him to see what areas my 600 was faster. I set up my game plan and completed it just as planned. I patiently waited until the last lap and pushed into turn 4, made the pass on the outside in turn 5, and finished pulling ahead in turn 6. It was a great race for the spectators to watch and I had a blast.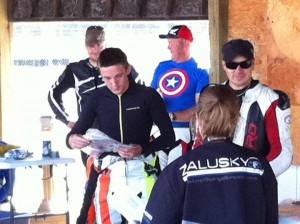 At the awards presentation, it was great to see them honor Jim Wiles. Jim is the local Dunlop Tire representative and track pastor. Jim goes over and above to help racers stay on the track and to teach them about tires. No matter what brand of tire you run Jim is willing to help. This is why the Dunlop brand is so strong in this area. I have to give a huge thank you to Jim myself for all the tires he has broken down for me in preparation for the AMA Pro Racing Rounds.
Thank You Jim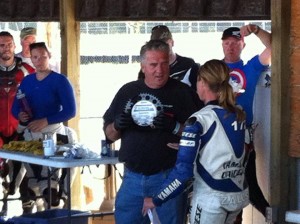 We had a great lunch provided by the Zars crew and then it was back on track for more sessions. At the end of the day, the Zars crew even had it set up to have Nick Campbell of Steve Diamond Elements taking vanity pictures on the drag strip. I thought this was a great idea for most trackday riders would not get this opportunity otherwise. Thank You to Shari Novack for covering the cost of my track day and to Jessica Zalusky for putting on such a great event.
The track day ended at 6:00pm. We then loaded up and made a quick stop to bring Jim Wiles to dinner at Buffalo Wild Wings for unmounting all my tires in preparation for NJ. We then hit the road for the 2-1/2 hour drive home. I am excited to get to NJ and finish the year on a strong note. It will be great to have my whole family together at the NJ round for only the second time this season.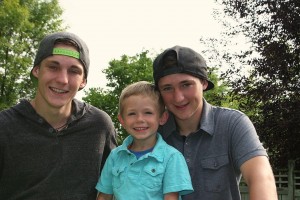 If you can't make it to the next AMA Pro Road Racing Round at NJ. Make sure to tune in at www.FansChoice.TV
Kaleb De Keyrel #51
Thank You to all our sponsors: GOD, 1-855-CzaiaLaw.com, Grandma/Grandpa De Keyrel, CWS.net, Cortech, Sportbike Track Time, Yamaha, HJC Helmets, Tagger Designs, Dunlop, Worldwide, Motorex, Vortex, DARIUS, CoreMoto, Moto-D, Zero Gravity, Impact Armor, Galfer, Sidi, Pit Bull, Sharkskinz, TSE, TR, National Precious Metals, Charlie Grannon of SGA racing