De Keyrel Racing Heads to New Jersey for the final AMA Pro race!
As we head to New Jersey, the last round of the AMA Pro Road Racing series, I think about all the great things we have accomplished this 2014 season! I am currently in 5th place in the 2014 AMA Pro Road racing Championship and have been training hard for the last two battles of the season!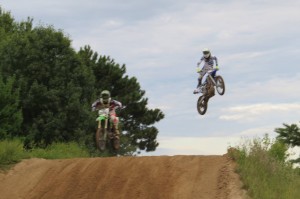 HJC Helmets and Tagger Designs have prepared me with an amazing helmet to is the helmet to wear for the last round at New Jersey! Tagger Designs is one of the best painters in the world! The detail and quality is truly amazing!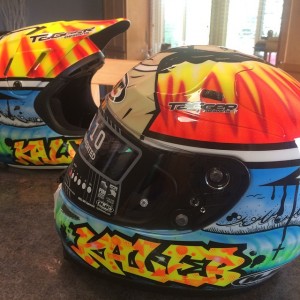 I will heading to the local hospital on Friday morning with Raymond Rizzo (MRO Chaplin) and a couple other racers to visit with the kids and sign autographs. Friday night at 5:00pm. I will be at the kick off for the weekend with a meet and greet behind the clubhouse. Sunday You can find me at the private meet and greet from 10:30 to 11. Location is the turn 3 officers club. Hope to see you there. If not attending. Make sure to take in all the action from both days of racing at www.FansChoice.TV Looking forward to an unbelievable weekend of racing.
-Kaleb De Keyrel #51
Thank You to all our sponsors: GOD, 1-855-CzaiaLaw.com, Grandma/Grandpa De Keyrel, CWS.net, Cortech, Sportbike Track Time, Yamaha, HJC Helmets, Tagger Designs, Dunlop, Worldwide, Motorex, Vortex, DARIUS, CoreMoto, Moto-D, Zero Gravity, Impact Armor, Galfer, Sidi, Pit Bull, Sharkskinz, TSE, TR