De Keyrel Racing goes Mountain Bike Racing in Wisconsin
This weekend had so many events that made it great. The weekend needs to be rewound! I want to tell you how BLESSED De Keyrel Racing really is. The weekend started off with the  De Keyrel's going to church Saturday night as usual at 6:00 pm. After Church they went to grab some dinner and headed to the Bleakly's to hangout. This is where the first blessing of the weekend started. Tom had made and printed new De Keyrel Racing posters for the team. They are awesome. (Thank You to the Bleakly's)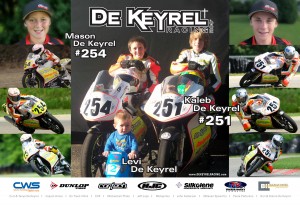 The plan was to leave at 5:30 a.m. Sunday morning for the Mountain bike race in Superior WI. While in Superior, we would be returning the YAMAHA R6 that John Anderson had let Kaleb ride the previous weekend in Brainerd, MN. Kaleb did an awesome job on the 600cc motorcycle. This was the second BLESSING. It is great to see someone so kind and giving to allow Kaleb to use the bike.
(Thank You John Anderson)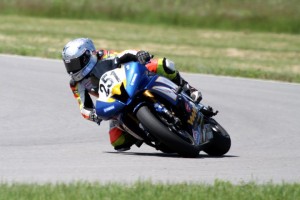 Alex Berge is one of the Team SHO-AIR MN racers and he would be going to the race with the De Keyrel's today. Alex allows Kaleb to race his mountain bike at all the races. This is the third BLESSING and Alex does not stop there. Alex also brought with his tuning stand, new shift levers and cables for Doug's 27 year old mountain bike that Mason had been racing. Mason had been racing this bike with nub for a shift lever up to this point. This is the fourth BLESSING
(Thank You Alex Berg)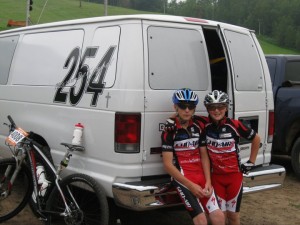 When De Keyrel Racing says it was a team effort most of us don't know how deep that goes. When Kaleb and Mason are on the podium and they Thank GOD first, they truly mean it. With out GOD putting all of these kind people in the De Keyrels life, they would not be bicycle racing at all. That means no endurance training, which means lesser results on the road racing track, which means less great news to report.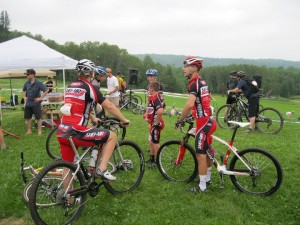 So how was the De Keyrels weekend of mountain bike racing, truly BLESSED. It was about 98 degrees, humid and sticky. The course had long hard up hills and there was no breeze but Kaleb and Mason both won there class's. GOD and the De Keyrel's were rewarded again.