De Keyrel Racing heads to Barber Motorsports Park for AMA Pro Race!
Kaleb De Keyrel is finally old enough to make his AMA Pro Racing debut. With his Birthday just two days after Road America ( June 4th ). Kaleb gets his AMA Pro Racing license on his 16th Birthday.
I am excited to be back out racing with all my friends again. I raced with a lot of these guys at the Indianapolis MotoGP race in 2010 and also in USGPRU. It will be fun to see how everyone has progressed on the track and how I stack up against them. We went to Road America to learn as much as we could and get to know the AMA staff. It was an awesome experience and everyone we meet from the AMA Pro Racing staff was great to work with. We are on the road now heading to Barber. We are stopping to pick up Chaplin Ray Rizzo. He is going to be spending the weekend with us. It is going to be an awesome weekend. Looking forward to getting on track. Praise GOD and our sponsors for making this weekend possible.
Kaleb De Keyrel AMA #51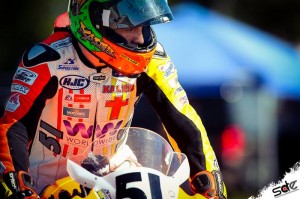 You can watch live at www.amaprolive.com and the DSB and SB races will be televised on CBS sports. Saturday the pre show starts at 1:30 for a half hour. Than racing from 2:00-4:00 Central time.
Sunday 12:00-2:00 race one is on again and race 2 starts at 2:00-4:00.