Mason De Keyrel is going on a mission trip to Haiti
Hi Everyone,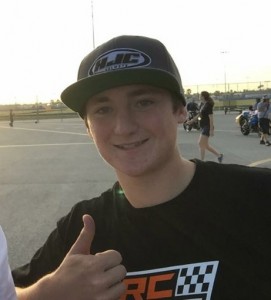 I have been invited by my small group leader ( at Eagle Brook Church ) Scott Brophy on a missions trip to Haiti. I have decided with not racing this coming season this would be a great opportunity. I want to learn more about the challenges of living in 3rd world country and try help out the communities in haiti. The Mission trip will leave MN on June 27th and return on July 4th. I think this year's 4th of July celebration might have more meaning than ever before. The group I will be going with is Healing Haiti. I have attached a link for more information about Healing Haiti. There website is www.Healinghaiti.org
I am trying to raise the money to pay my way. If you can help support in any way it would be greatly appreciated. You can make donations out to me directly.
Thank You for taking the time to read this and for your support.
Mason De Keyrel
5063 124th st ct n
White Bear Lake MN 55110
Mason@dekeyrel.com