2012 is going to be a great year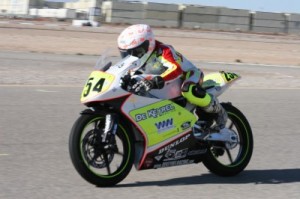 For De Keyrel Racing 2012 is going to be a busy year. Mason will be racing the Moriwaki MD 250H and Kaleb will be racing Yamaha R6's full time.


2012 starts off in Las Vegas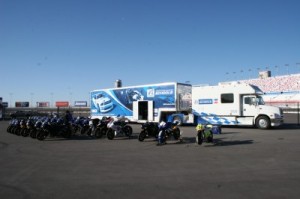 De Keyrel Racing starts the season off right with the Yamaha Champions Riding School in Las Vegas NV. This school is a great way to start your season. Nick, Ken, Dale, Shane, George, Scott, and Jill do an awesome job. Two days of training on two different tracks.


Rider Magazine photo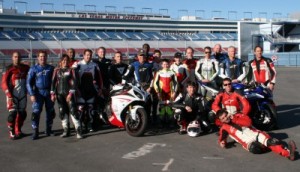 Rider magazine was in attendance at the school to do an article. This is the shot that will be featured.


From Vegas to the World Premiere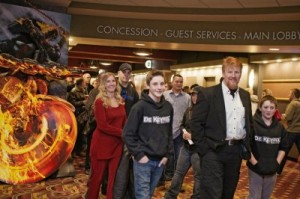 From Las Vegas the De Keyrels went straight to the World Premiere of the " Fastest Movie ". It was a great night with 10 luckey people going home with De Keyrel Racing Hoodies for free.


Then it was the Minneapolis IMS.
Than it was off to the International Motorcycle Show in Minneapolis. It was great to see the large crowds and people excited to ride. Danial Short was there representing Yamaha Champions School so people we had talked to about how great it was could get there questions answered first hand and in person.
Work is non stop in the De Keyrel Racing shop trying to get the R6's ready for Kaleb. The boys continue to train hard. Mason running and Sking. Kaleb doing winter running with the cross country team and lifting weights. Both boys are in a tight battle for the championships in the Pro Kart indoor Pit bike series. Kaleb for the B class title and Mason for the C class title. It has been a great off season but the De Keyrels are ready to get the race season started.
De Keyrel Racing would like to welcome these new sponsors for 2012:
World Wide Machining and Welding
Yamaha Champion Riding Schools
Tousley Motorsports
Vortex
Shark Skinz
Zero Gravity
Race Batteries USA
Spiegler Performance
Sidi
The website will be getting updated soon with sponsors, schedule and more great information.
Facebook: De Keyrel Racing
Sponsors: GOD, CWS.net, Worldwide Machining and Welding, Bleakly-Hayes.com, Cortech, , HJC Helmets, Dunlop Tires, Silkolene, Tucker Rocky, Yamaha Champions School, Ontrack4him.org, Tousley Motorsports, Vortex, Shark skinz, Zero Gravity, Race Batteries USA, Spiegler Performance, Impact Armour, Sidi, Grandma/Grandpa De Keyrel