Mason De Keyrel at Texas tornado boot camp
Day1 of boot camp riding started off with a free ride. Giving everyone a chance to get a feel for the bikes and the track surface. After riding all three tracks, we went into superpole. Superpole is where they combine all three tracks into one big track and you get one lap to see how fast you can go in one lap. A couple of the other kids went,then it was my turn, and I made couple of mistakes in my run, but had a decent lap. I ended up getting 12th out of the 28 riders. After that, we went back into free riding all the tracks. After a while of free riding, we went into some racing. Each race had 4 riders in it and each rider had 3 heat races to try and make it into the main. if your score wasn't good enough from the 3 heat races, you were put into an LCQ race. You had to win that race to get into the main.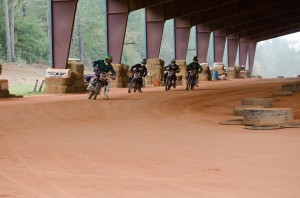 Day 2 of boot camp started off with free riding. After that, we went into some racing. First race was on a TT type track, then we raced a small flat oval track. We did some more racing after that. After dinner, I rode late getting as much time as I could. I was getting used to the track and the body positioning for this type of riding.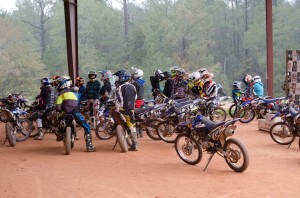 Day 3 of the boot camp started with morning free ride,  then we went into some drills. One of the drills was the 90 degree drill where there were  zig zagged tires down a straight and you have to go first gear and back it in around each tire. After that, we did an endurance race with our teams. We also did a drill where one rider brings all the other riders to the other side of the two lines and once all the riders are on the other side you then try to get on one bike and go from one line to the other.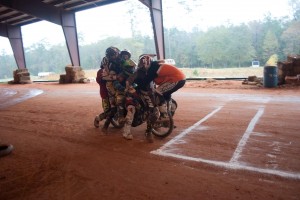 After that we did mini pole, that is one lap of the dome track and then you do a quick 180 and do the track backward. After that, we did some more racing and free riding.
Super fun weekend!!!! Thank you to MotoAmerica and Colin Edwards for the awesome experience.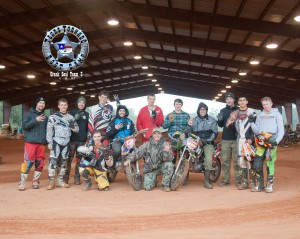 Thank you to Candace, Jimmy, and Jay Newton for a place to stay and a awesome  week.