DE KEYREL RACING AT VIRGINIA INTERNATIONAL RACEWAY
The MotoAmerica third round at VIR race weekend started out by visiting the local CHILDREN'S HOSPITAL and then to the BOYS & GIRLS CLUB, where we signed over 100 posters for the local kids.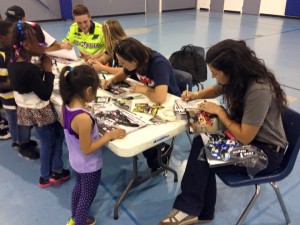 First practice, I went out, got in about four laps and the motor blew.  This was not good, because we didn't have a spare.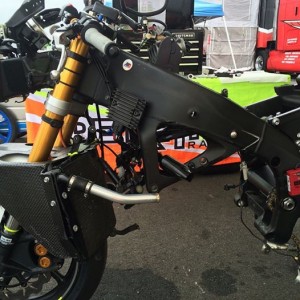 We were asking around and talking to people. Ameen Sajjadi from Meen Motorsports gave us a Super Stock motor to use for the weekend.  Seriously, can not thank him enough for his generosity.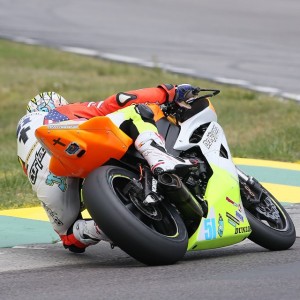 We were in a time crunch to get the motor back in the bike before the first qualifying . My dad, brother, and grandpa did a great job this weekend and worked there butts off to get me back out there.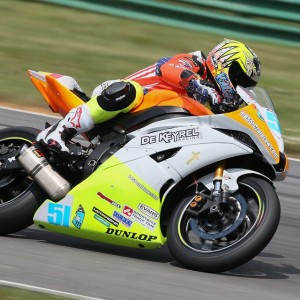 I ended up 13th in qualifying, which I was not happy with at all. I was fighting the bike all over the place and nothing we were trying was working. I just put my head down in the races and gave 100%.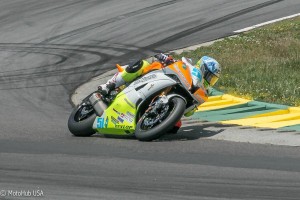 I got a great start in Race 1 and jumped right up in the race. I kept pushing, but lost the group in front of me, and came home in a lonely 12th place. I was not happy with this result at all and I was determined to change that in Race 2.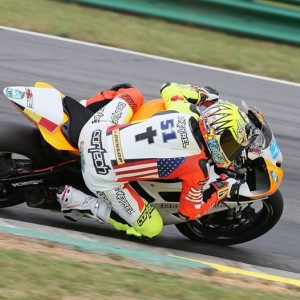 Race 2, definitely didn't go as planned right off the start. I was running good right up in the battle with the group ahead of me, but then I was starting to notice that the bike was really hard to turn.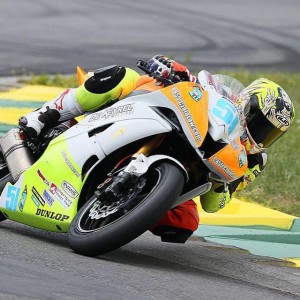 I knew something was wrong, but didn't quite know what it was. After the race, we found out that the steering dampener came loose, was tweaking and almost locking up. I kept fighting through it, but ended up 13th in Race 2. Definitely was a struggle this weekend, but I will keep pushing and getting better! I am currently in 9th place in the MotoAmerica Super Sport class.
I am going to try hard to turn this around at Road America, the next round in the MotoAmerica series. Our goal was to leave VIR in the top 10 and start a push at Road America as we head into tracks I already know. I would just like to give a huge thank you to my crew this weekend for working their tails off. Just wish that I could have came away with better results.
 Thank you for standing by me in the good and bad!
Also have to give a huge thanks to the people who make it all happen:
GOD, 1-855-CzaiaLaw.com, CWS.net, Cortech, Sportbike Track Time, Yamaha, HJC Helmets, Tagger Designs, Dunlop, Motorex, Trip 7, Evans, Vortex, CoreMoto, MotoD, KWS, Zero Gravity, DynoJet, Worldwide Bearings, Pro Flow Tech, Sharkskinz, Impact Armor, TR, AIM Sports
Kaleb De Keyrel #51