Last CRA Race of the 2014 season!
For the last CRA race of the season we decided we would run the TOBC logo in Honor of Jon and Frances Couch who had just passed away in a plane crash at VIR. At the AMA Pro Races they always treated me like family.
Brainerd started out on good note with me going winning the first race of the day which was MWSS. Then in HWSS I got a good start and was leading. I hit false neutral going into turn 9 on the last lap. This causing me to dropped back to third. I pushed as hard as I could through the final turns but ended up third.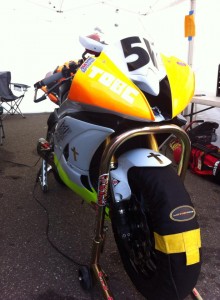 The next race would be UNLSS where I would be racing my 600cc in the 1000cc class. I got a good start and was running in 4th. I made two quick moves and never looked back. I ran in second all race for the leader had gotten to far out to real back in. My fourth race of the day was MWSB. I was leading the field into turn 5.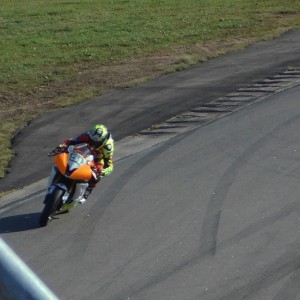 The rider that was in second came straight in and T-Boned me. Never even attempted to turn. The rear loss grip when he hit me and then regained grip which through me and the bike up into the air. My dad came out right away to try to get the bike ready for my next race which was in one race. There was just to much damage to repair in time. I was signed up for 9 races that day and after 4 I was forced to watch. I focused on watching my brother and trying to help him for the rest of the day.
Then after all the races we got to go to my Grandmas hotel and go to the water park to celebrate Mason 15th Birthday!
Kaleb De Keyrel #51
Thank You to all our sponsors for making the 2014 season possible: GOD, 1-855-CzaiaLaw.com, Grandma/Grandpa De Keyrel, CWS.net, Cortech, Sportbike Track Time, Yamaha, HJC Helmets, Tagger Designs, Dunlop, Worldwide, Motorex, Vortex, DARIUS, CoreMoto, Moto-D, Zero Gravity, Impact Armor, Galfer, Sidi, Pit Bull, Sharkskinz, TSE, TR