De Keyrel Racing trains at DCTC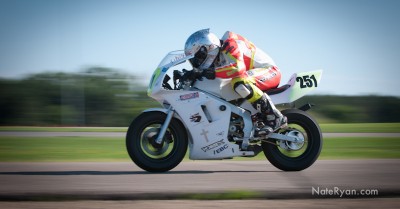 De Keyrel Racing trains at Dakota County Technical College with www.ridingcourse.com. riding course is owned by Steve Bowman. Steve was the only one that would allow Kaleb and Mason to ride when they first started road racing and De Keyrel racing tries to ride with riding course as many times a summer as possible. This being the last date that Steve would have for 2011, Kaleb and Mason hit the track with very specific training goals in mind. Kaleb would be working on body positioning and Mason would be working on lean angle.
De Keyrel Racing is not the only one working on skills
De Keyrel Racing was not the only one working on skills. There was a gopher that was working on his skills too (as you can see from the picture) The gopher had great success. He was just slow enough to get in the picture and just fast enough to not get hit. It was a great day for DeKeyrel racing, and an even better day for the gopher.