AMA Pro Road Racing From Barber Motorsports Park
Did you miss the 20 plus hours of live coverage on www.FansChoice.TV this weekend from Barber Motorsports Park. Not to worry. AMA Pro Road Racing already has it up for your viewing pleasure. It was an awesome weekend with lots of close racing. Barry and Scott do a great job calling all the action, but I don't need to tell you that. Here are the links to the SuperSport races. Check it out and see for yourself. Enjoy!!!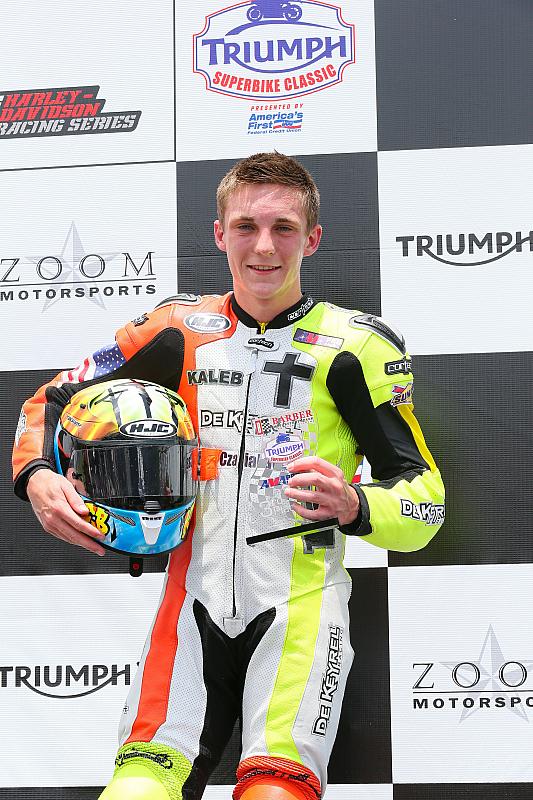 SuperSport Race 1: https://www.youtube.com/watch?v=PQdoF-Mucvs&list=PLY7CVMpwTxs5xVv95RcxR8jwmP8qSE1aw&index=7
SuperSport Race 2: https://www.youtube.com/watch?v=Q9FWkf3cAIA&index=4&list=PLY7CVMpwTxs5xVv95RcxR8jwmP8qSE1aw
Thank You to www.FanChoice.TV for the great coverage of the 2014 AMA Pro Road Racing Series. Thank You to Barry Boone and Scott Russell for the awesome commentary.
Kaleb De Keyrel #51
Thank You to all our sponsors for making the 2014 racing season possible: GOD, 1-855-CzaiaLaw.com, Grandma/Grandpa De Keyrel, CWS.net, Cortech, Sportbike Track Time, Yamaha, HJC Helmets, Tagger Designs, Dunlop, Worldwide, Motorex, Vortex, DARIUS, CoreMoto, Moto-D, Zero Gravity, Impact Armor, Galfer, Sidi, Pit Bull, Sharkskinz, TSE, TR