Kaleb De Keyrel Making progress at Road America!
The weekend started off great with only a 5-1/2 hour drive over to Road America! We got there and set up. We pulled the zuma out and everything else on top of it. Once we were ready to go. I went for a road bicycle ride with Roger Hayden, Tucker Lancaster, and Jake Lewis. It was a fun good ride through the hills of Elkhart Lake. I was feeling good and confident for the weekend. After an awesome bike right we headed down for the riders meeting.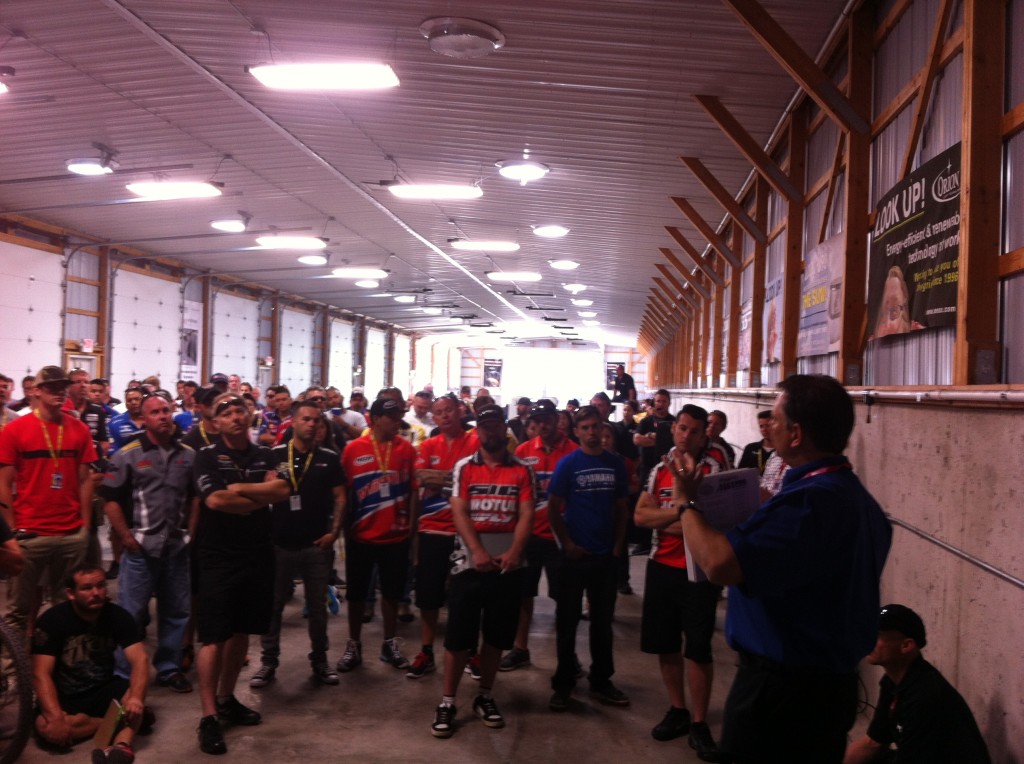 Friday came up fast. I went out for practice 1 and just started off easy. I worked my pace higher and higher ending up 5th place for first practice. I was really happy with how practice went and how my Yamaha R6 was handling. I was ready to get qualifying under way. I had a good qualifying session and was running pretty much in no mans land the whole time. I was setting a good pace even without a draft and finished 5th for qualifying.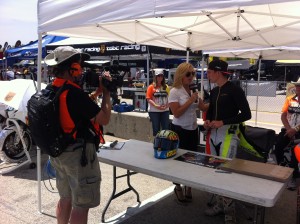 I was really excited for the race and I was feeling confident. Race 1 would be the first time I would brake out the custom painted Chicken Joe helmet that was made for the Wisconsin race by Tag at Tagger Designs.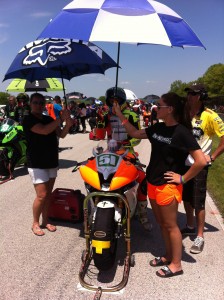 Before we could get to race 1. I had another round of qualifying for the race. This session was going to be early morning and the weather was expected to warm up slow. We decided that we were't going to put on a new tire for qualifying 2 to save money. With the cooler temperatures we did not expect anyone to go faster. The temperature came up much faster than expected and the track was fast. I qualified 10th in qualifying 2. There were only 2 people that went faster then me the day before so I would start 7th for the race.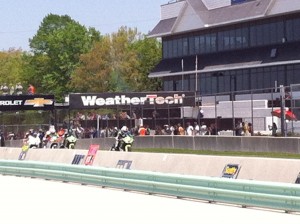 I got an OK start off the line for Race 1 and was running about 6th. I put my head down to make some passes and was battling for 4th and 5th. The other rider and I had a great battle back and forth sliding it sideways right next to each other going into turn 5. The race went all the way to the stripe. I was up into 4th and just got nabbed at the line. I had my best AMA Pro Road Racing finish of my career so far with a hard fought 5th. I tried my best to get him but just couldn't do it. I would have the next race to figure out what I need to do different and improve my finish. AMA picked the top 6 bikes to go to the dyno to check HP.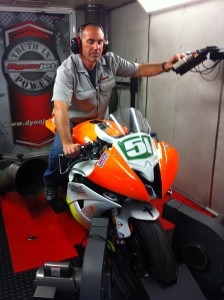 After race 1. I went back to the hotel to swim with my cousins. It was great having so much family at the race supporting me. I got a good nights rest for race 2 on Sunday. The next day we had a quick warm up in the morning then got ready for the race. Race 2 was probably one of the most interesting races I have ever been involved in…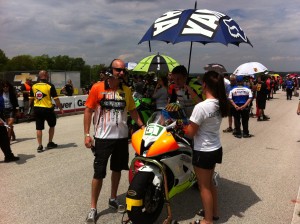 Race 2 started off with my brake adjuster line braking on the warm up lap. My dad was tying it out of the way on the grid. I had me kind of flustered . I got a horrible start but thats ok because the race would be red flagged because of a crash on the first lap. We tried to install a new brake adjuster on the red flag but ran out of time so we just removed it and I would have to run without it. I gridded up again and I got an ok start. Three laps in it started to sprinkle. More in some areas than others. I back off so I didn't crash like everyone else and sure enough they did exactly what I thought red flag again.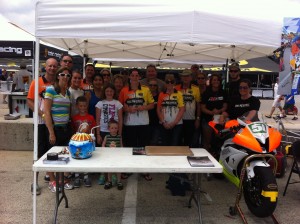 We were in the pit for about 5 minutes and the AMA deemed it a wet race and it would be a five lap sprint to the finish. My dad and I decided to put rains on knowing even if it dried up they would last five laps and I would have great grip. My crew of my Grandpa and my uncle did a great job getting the bike ready. AMA sent us back out but then we had to come back down pit lane counter track back to our pits. It was drying up more and more. We had the time so we put DOTs back on for the race. I took this time to calm myself down and focus. There had been a lot going on with all the crashes and tires being changed.
I just went out rode like I knew I could. I ended up getting a good start and was running about 7th. I made some moves and was up to 4th early but there was about a 3 second gap to 3rd. There was only one lap till the white flag. So put my head down and was charging hard. That lap I had the fattest lap of the race.I caught 3rd as we passed the white flag.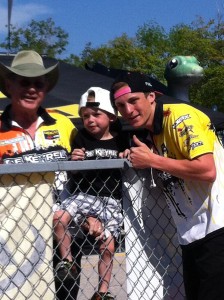 I passed him going up into turn 6. Then he passed me back in turn 8. I followed him around to the final straight. I drafted up the back of him got right next to him we were bumping elbows and trying to get in front of one another. Right as we got to the line another rider just went right around the outside of me. I really wanted to get on the podium but I finished 4th. It was a good weekend and Ill bring that momentum into barber!
Kaleb De Keyrel #51
Thank You to all our sponsors for making the 2014 season possible: GOD, 1-855-CzaiaLaw.com, Grandma/Grandpa De Keyrel, CWS.net, Cortech, Sportbike Track Time, Yamaha, HJC Helmets, Tagger Designs, Dunlop, Worldwide, Motorex, Vortex, DARIUS, CoreMoto, Moto-D, Zero Gravity, Impact Armor, Galfer, Sidi, Pit Bull, Sharkskinz, TSE, TR