De Keyrel Racing test at Jennings GP!
After Barber, we packed up and headed straight to Jennings GP to get some more riding in before Daytona! We arrived at Jennings at midnight and slept in Jon Foy's camper till about 6am. Then we had to get everything set up and ready for the day! After set up, I went and got my gear on for the riders meeting!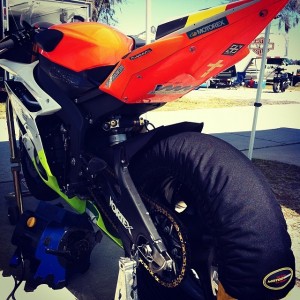 I went out for the first practice session of the day. I road two sighting laps and started to push. I was trying to train myself to get up to pace quicker. We got 4 sessions in before lunch and I was feeling really comfortable on the bike and my lap times were really good. We were running the same set of tires we ran at Barber and at Barber they were already used from Homestead. Towards the end of the day the tires were getting pretty sketchy to try to push on, but we were doing good lap times! Every session I came right up to pace. Everything was good and I was confident going into Daytona!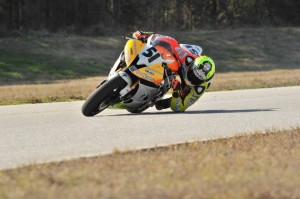 Kaleb De Keyrel AMA #51
Thank You to all our 2014 for your support: GOD, 1-855-CzaiaLaw.com, CWS, Cortech, Sport Bike Track Time, Yamaha, HJC, Tagger Designs,Dunlop, Worldwide, Motorex, Vortex, Core Moto, Darius, Moto-D, Zero Gravity,
Impact Armor, Sidi, Galfer, Pit Bull, Shark Skinz, TSE, TR