Kaleb De Keyrel is the 2013 CRA Champion!
I had an awesome time at the CRA awards banquet this year. We got there early, because we had to set up my Yamaha R6, Cortech leathers, and HJC helmet to display on the stage.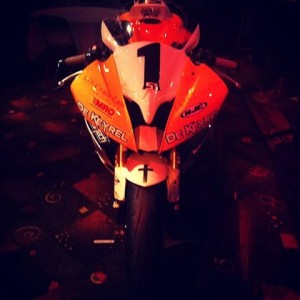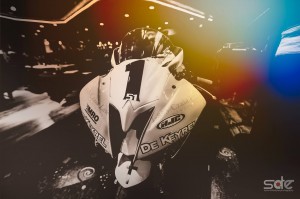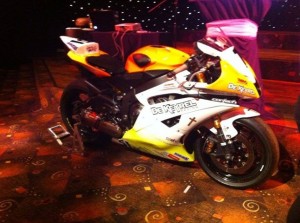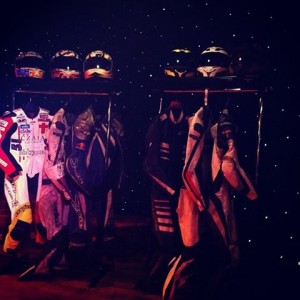 After we got that all set up, people started to arrive and the banquet began! My brother Mason finished 7th overall in the Novice class. He made the switch to the 600 in August and did well on it. He got to go up and get his 7th place number plate and his plaque with all his races on it for the season. Then I got to go up and receive my #1 plate, plaque and gave a short speech just to thank all the people that helped me win the CRA overall championship.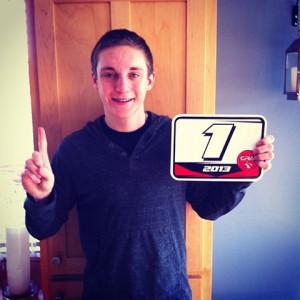 I had a great time at the banquet and Mason even won a $150 gift card for Cabela's! It was a great year of racing with the CRA and I had a lot of fun! Excited for the 2014 race season !!!
Kaleb De Keyrel #51
Thank you to all our sponsors for making the 2013 season possible:
GOD
1-855-Czaia-Law
CWS.net
WorldWide Machining and welding
Bleakly-Hayes
Motorex
Sportbike Track time
Cortech
Dunlop
HJC
Tagger Designs
Zero Gravity
Trackside Suspension and Engineering
Steve Diamond Elements
Vortex
Ontrack4him.org
Yamaha Champions Riding Schools
Impact Armor
Shark Skins
SSB
Sidi
TR