De Keyrel Racing first ride of the season at Jennings GP!
The trip started off with a long drive from Minnesota to Florida. When we got to Jennings GP there were people out doing a track day. We watched them for the day and got ready to ride the next morning. Sunday morning we got everything out of the van and got it all set up for the day then started to ride!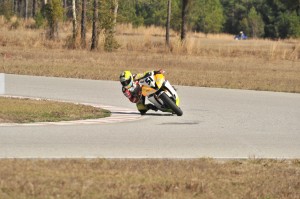 The first session I didn't really feel comfortable on the bike so we made some changes to get the bike set up to more where we had it last year. We were trying a new set up that I did not like the feel of. The second session I was able to start to get the "flow" again and started to feel really good. There was a lot of traffic so it was hard to get a good lap in. I was having to make 6-10 passes a lap. After lunch they had a moch race with 27 riders in it. I was fourth going into the first turn. I new I needed to be with the lead group going into turn three or they would get a lead. I just could not get by so I was still sitting in 4th. I passed quickly in 5 and started to hunt down second. I caught up but could not get around to take second. It was a fun race and great to get some clean laps in.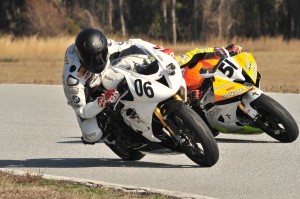 Monday turn out to be a great day with less people. It was really good just to get back on the bike and ride again! I got to ride with Sean Dwyer a local fast guy and AMA Pro Superbike rider. He helped me pick up some time in a couple areas.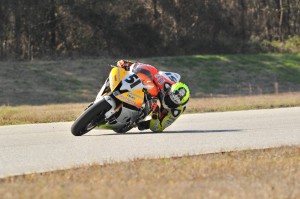 The last session of the day was really fun riding with Sean! He was on his brand new ZX 10 and I just told myself to stay with him. I kept right on him and his draft would pull me in. It was really fun! Overall it was a great weekend of riding I felt really comfortable and it was just great to get back on the bike!