De Keyrel Racing at the Minneapolis International Motorcycle Show!
The International Motorcycle Show was really fun this year! There were a lot of cool motorcycle and all the major brands had a setup. They all had the new bikes plus there were some awesome race bikes! When we first got in. We just started making our way around the building. We stopped by the CRA both to see what they had set up. Then made our way around to all the manufacturers. We stopped by the Yamaha display. We talked with Steve the Regional Yamaha Rep and took a pictures with Jason Bryant. Jason is one of the best mechanics around this area and does a lot to help out racers. Yamaha also had Jorge Lorenzo's MotoGP bike on display. Very cool!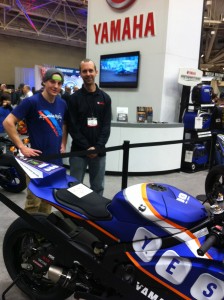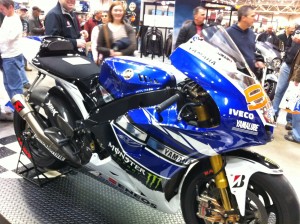 After that we ran into Scott Russell. We talked to him for awhile before he went on stage.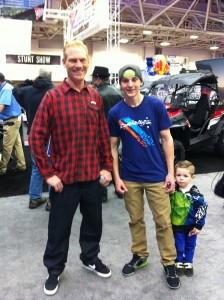 Then we made our way passed the Honda display. We saw Jake Zemke's race bike and the Geico Honda motocross teams bike was there also.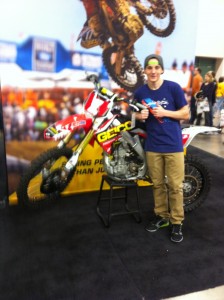 After Honda we made our way down and around passed Triumph. They had the Apex Racing/ Richard Harris backed Triumph of Elana Myers.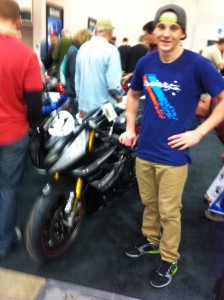 Overall, it was a great show. It had all the major manufacturers. Most of them had race bikes on display for fans to see! Very cool that our sport was represented so well. They had a stunt show going and great seminars on riding. It was a super fun time and great to see all the people from industry that we don't get to see that often. It added to my excitement for this up and coming season.
Kaleb De Keyrel #51
Keep an eye on the De Keyrel Racing website for upcoming news. Thank You to all our sponsors that made 2013 so great. We are hoping to build on that for 2014. Thank You